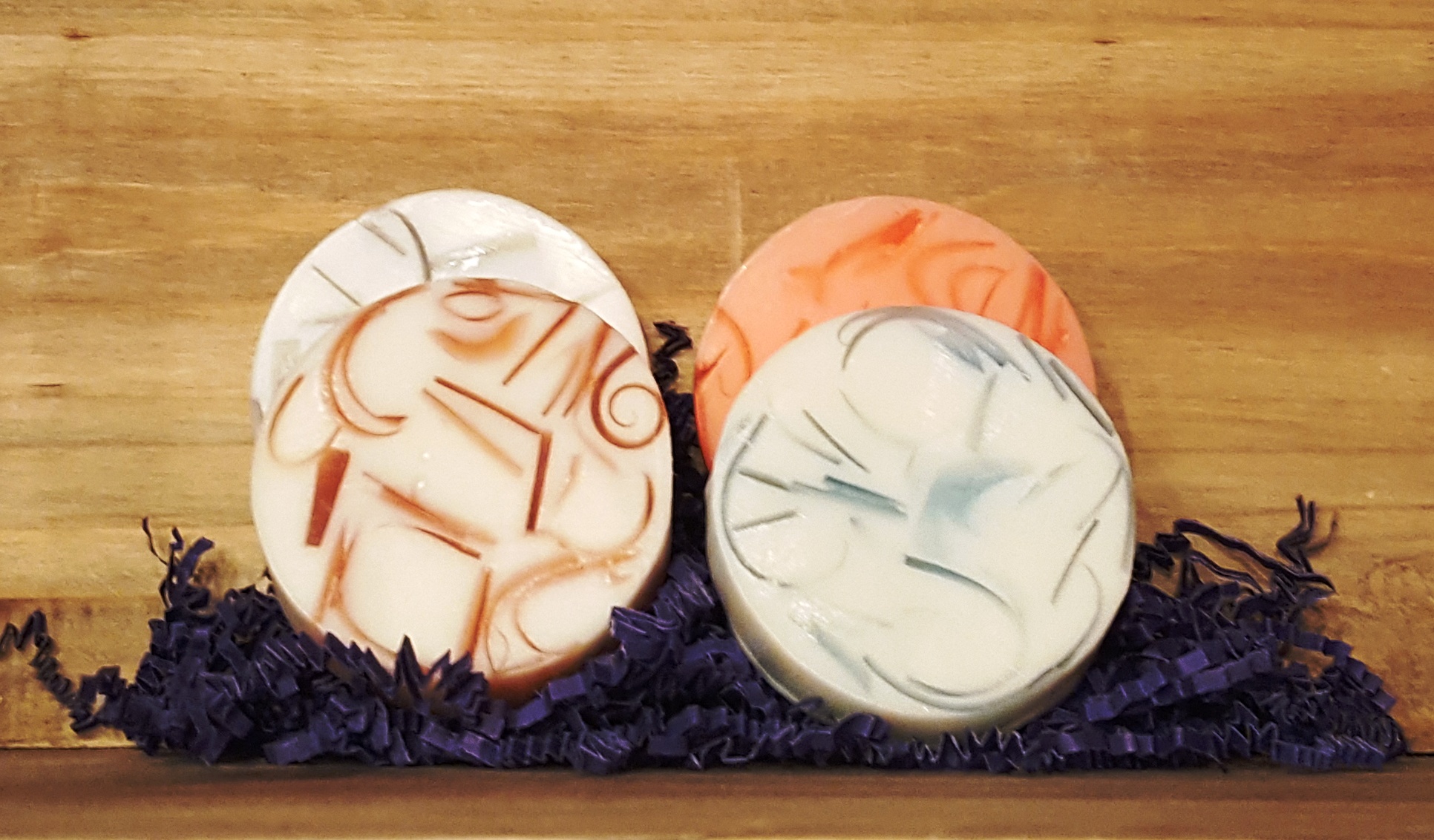 Spice Market Gift Set
This set contains four 4-oz. goat's milk rounds: Spiced Mahogany (Fragrance Oil), Cinnamon (Essential Oil), Anise (Essential Oil), and Clove (Essential Oil).
Note: Cinnamon essential oil may cause problems for people using blood thinning medication. Please consult with your doctor before use.
Ingredients: Coconut Oil, Palm Oil, Safflower Oil, Glycerin (kosher, of vegetable origin), Goat's Milk, Purified Water, Sodium Hydroxide (saponifying agent), Sorbitol (moisturizer), Propylene Glycol (of vegetable origin), Sorbitan oleate (emulsifier), Oat protein (conditioner), Titanium Dioxide (mineral whitener used in opaque soaps)
Colored soaps also contain mica colorant. Scented soaps contain a variety of essential and/or fragrance oils.