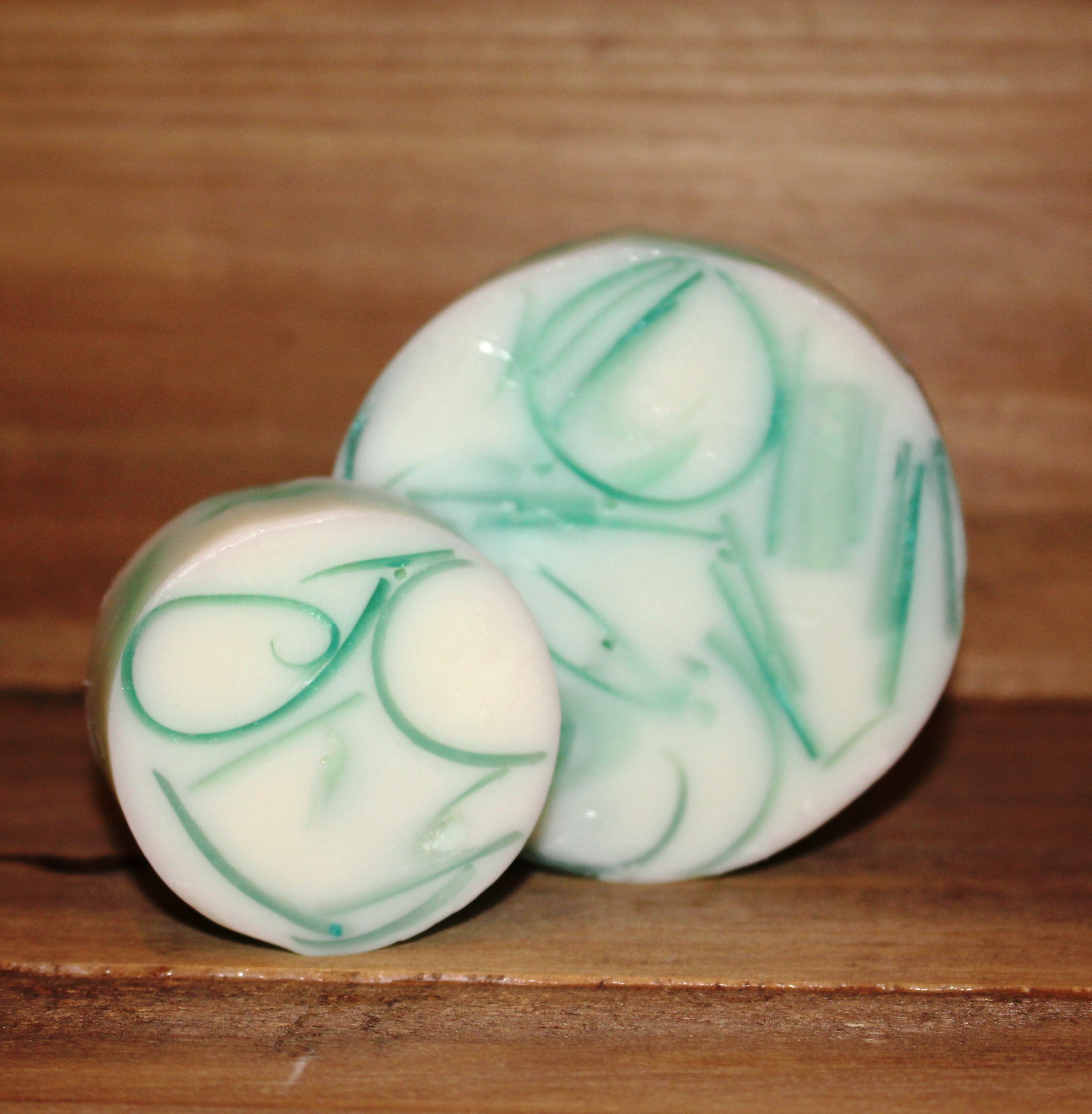 Juicy Pear Rounds
4 oz. goat's milk bars with mica and fragrance oil. This crisp, juicy scent is uplifting and elegant. Pale green swirls lend these bars a soft sophistication.
Mini Round Guest Soaps (shown) sold separately.
sold out
Ingredients: Coconut Oil, Palm Oil (sustainably sourced), Safflower Oil, Glycerin (kosher, of vegetable origin), Goat's Milk, Purified Water, Sodium Hydroxide (saponifying agent), Sorbitol (moisturizer), Propylene Glycol (of vegetable origin), Sorbitan oleate (emulsifier), Oat protein (conditioner), Titanium Dioxide (mineral whitener used in opaque soaps)
Colored soaps also contain mica colorant. Scented soaps contain a variety of essential and/or fragrance oils.