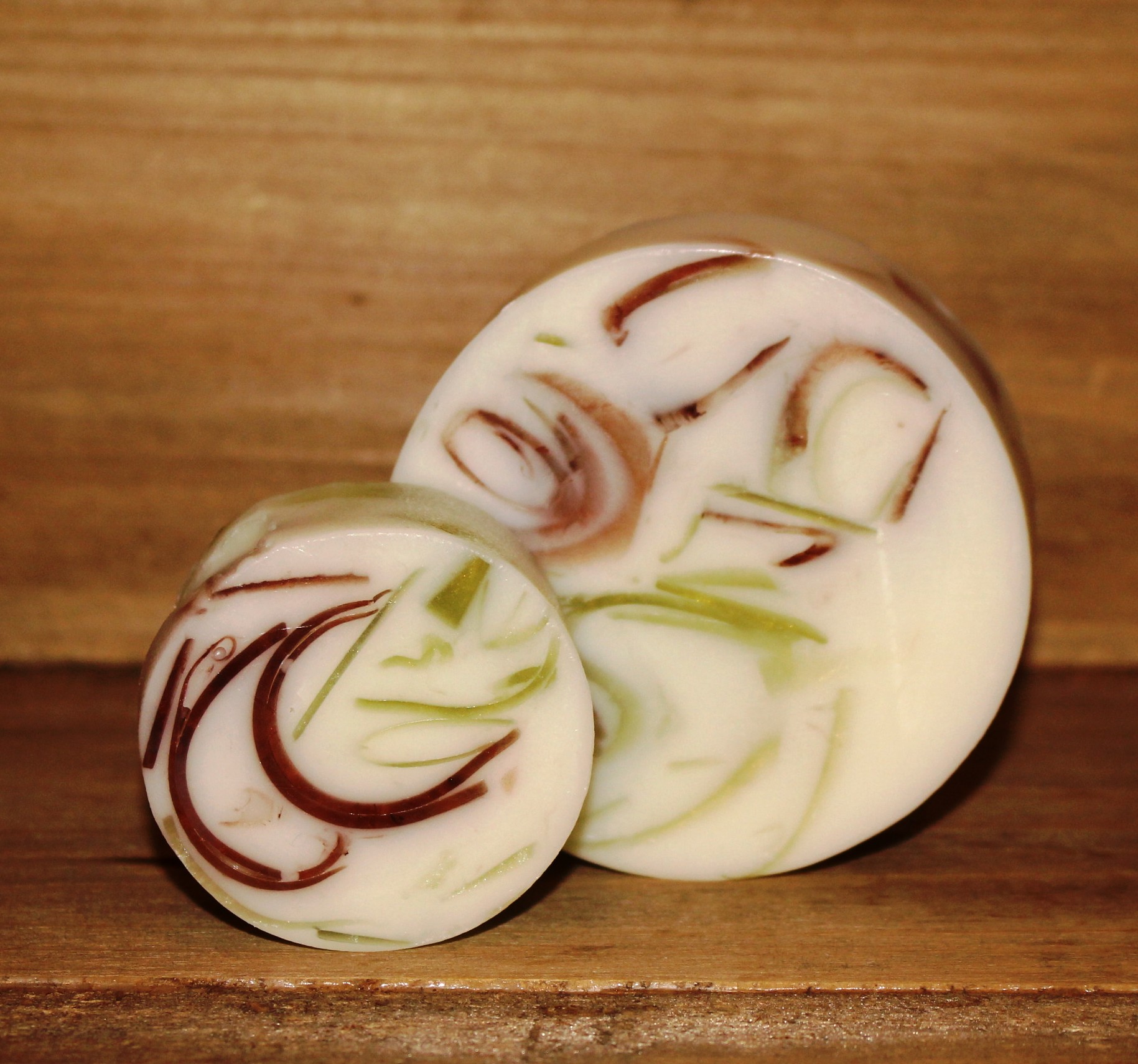 Fir Needle Rounds
4 oz. goat's milk bars with mica and essential oil. This traditional pine scent is refreshing and invigorating. This soap will make you feel like you've stepped into a Siberian forest!
Mini Round Guest Soaps (shown) sold separately.
Ingredients: Coconut Oil, Palm Oil (sustainably sourced), Safflower Oil, Glycerin (kosher, of vegetable origin), Goat's Milk, Purified Water, Sodium Hydroxide (saponifying agent), Sorbitol (moisturizer), Propylene Glycol (of vegetable origin), Sorbitan oleate (emulsifier), Oat protein (conditioner), Titanium Dioxide (mineral whitener used in opaque soaps)
Colored soaps also contain mica colorant. Scented soaps contain a variety of essential and/or fragrance oils.